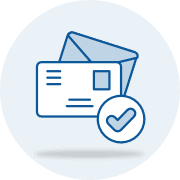 Included with Membership
With a practice membership you gain access to patient resources like the ScrippsAMG.com patient website, an English / Spanish "Find a Doctor" tool, and a Senior Wellness Society. Membership also gives you access to physician bio and practice pages so patients can learn more about you.
Patient Referrals
Patients with a referral have the opportunity to find your practice through our physician bio and practice pages. In addition, you have the option of digital marketing and paid advertising to reach new patients. Passionate about a specific topic? We offer the potential for article collaboration opportunities in a variety of health and wellness topics.
Specialized Digital Marketing
Want to grow your practice and reach new patients? We help with social media marketing, maximizing Search Engine Optimization and Search Engine Marketing to drive traffic and leverage the latest marketing trends.
Content Collaboration
Are you knowledgeable about a specific area of health? You can submit your medical and wellness content for inclusion on our website and digital marketing efforts. You even have the opportunity to be interviewed on our podcast or blog.
The Bulletin Board
The Bulletin Board is a space to notify fellow physicians and practice managers of practice opportunities, and available office space or equipment. Recent graduates and physicians looking to relocate can use this feature to let others know of their availability and qualifications or to find new positions.